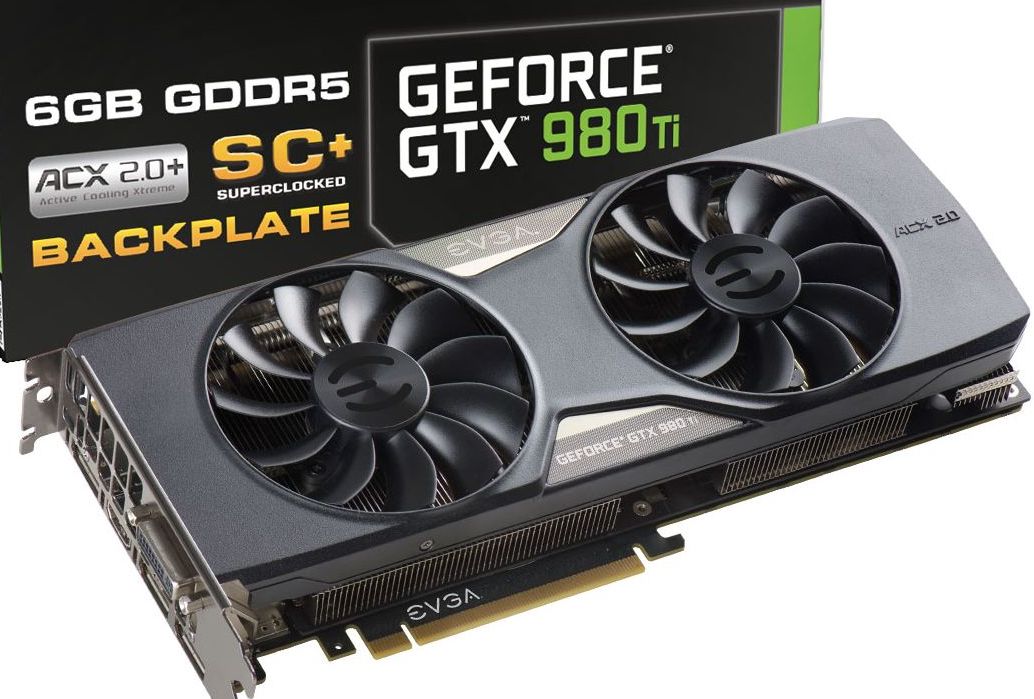 Today we are going to take a look at the EVGA GeForce GTX 980 Ti ACX SC+ ACX 2.0+ Graphics Card with Backplate 06G-P4-4995-KR.
The $600 to $700 range of video cards has become quite crowded as of late. Currently priced at $678.95, the EVGA GeForce GTX 980 Ti SC+ ACX 2.0+ graphics card is based on the 28 nanometer Maxwell architecture with 2816 unified shaders, 176 TMUs (texture mapping units) and 96 ROP (render output pipeline) units.
As with all GeForce GTX 980 Ti graphics cards, it is designed for at least 1750 MHz (7000 MHz effective) GDDR5 memory across a 384-bit bus.